Custom 49'R CoPilot Rifle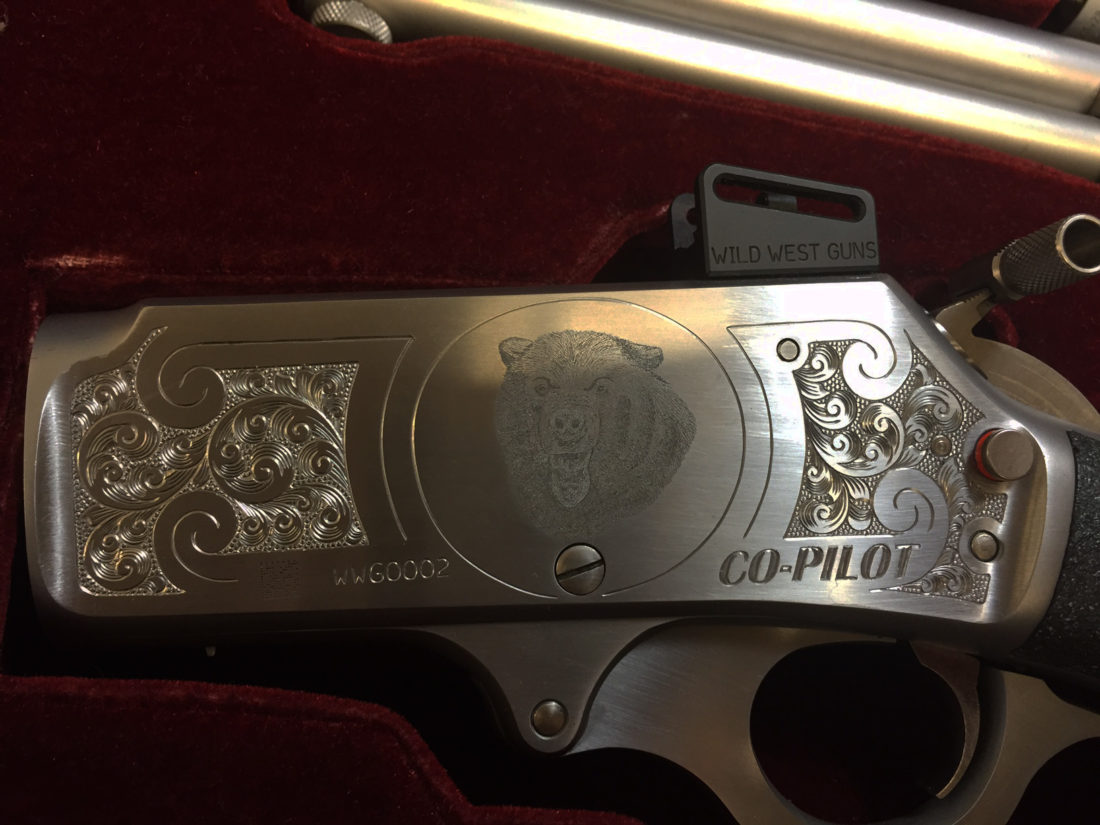 With all of the power, reliability, and beauty that you expect from Wild West Gun's CoPilot Rifle comes the "49'R" line of custom rifles.
The Marlin model 1895WWG, is created specifically for Wild West Guns and now features WWG custom serialization. These limited rifles come with Tier 1 or Tier 2 custom engraving included.

Tier 1 comes fully hand engraved with custom Wild West Guns design including the Bear head and Bear paw print (as seen in the accompanying photographs) and can incorporate the Owner's Monogram or logo.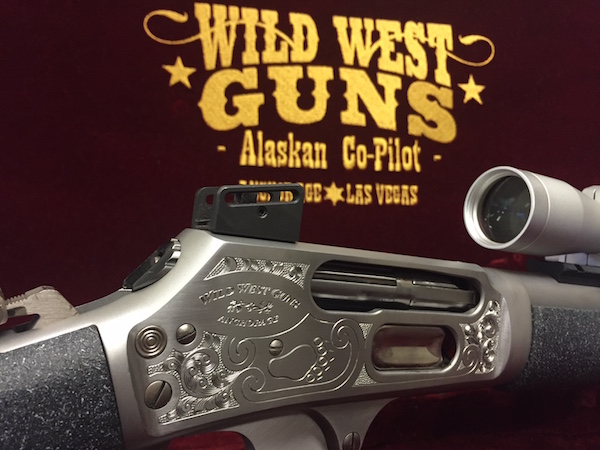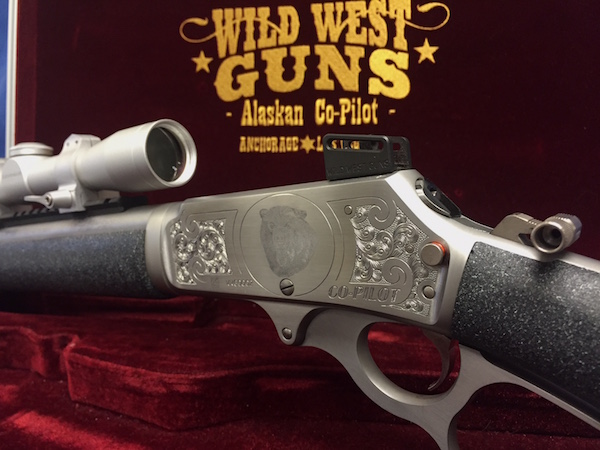 Tier 2 is also hand engraved with custom WWG design and Owner's Monogram or logo (without the Bear head or paw print).
Each rifle is a highly polished showpiece with a synthetic hand fitted stock all nestled in a red velvet lined display case.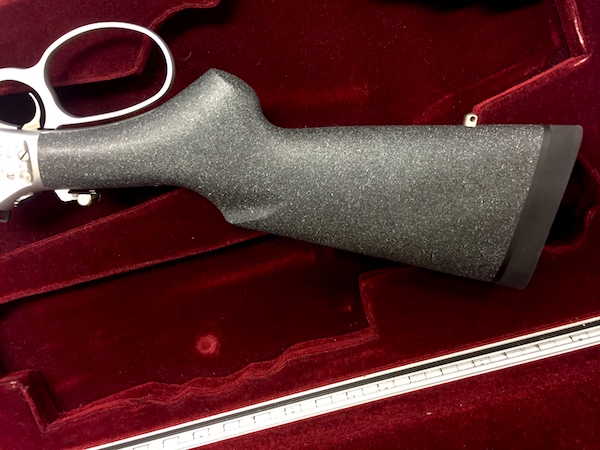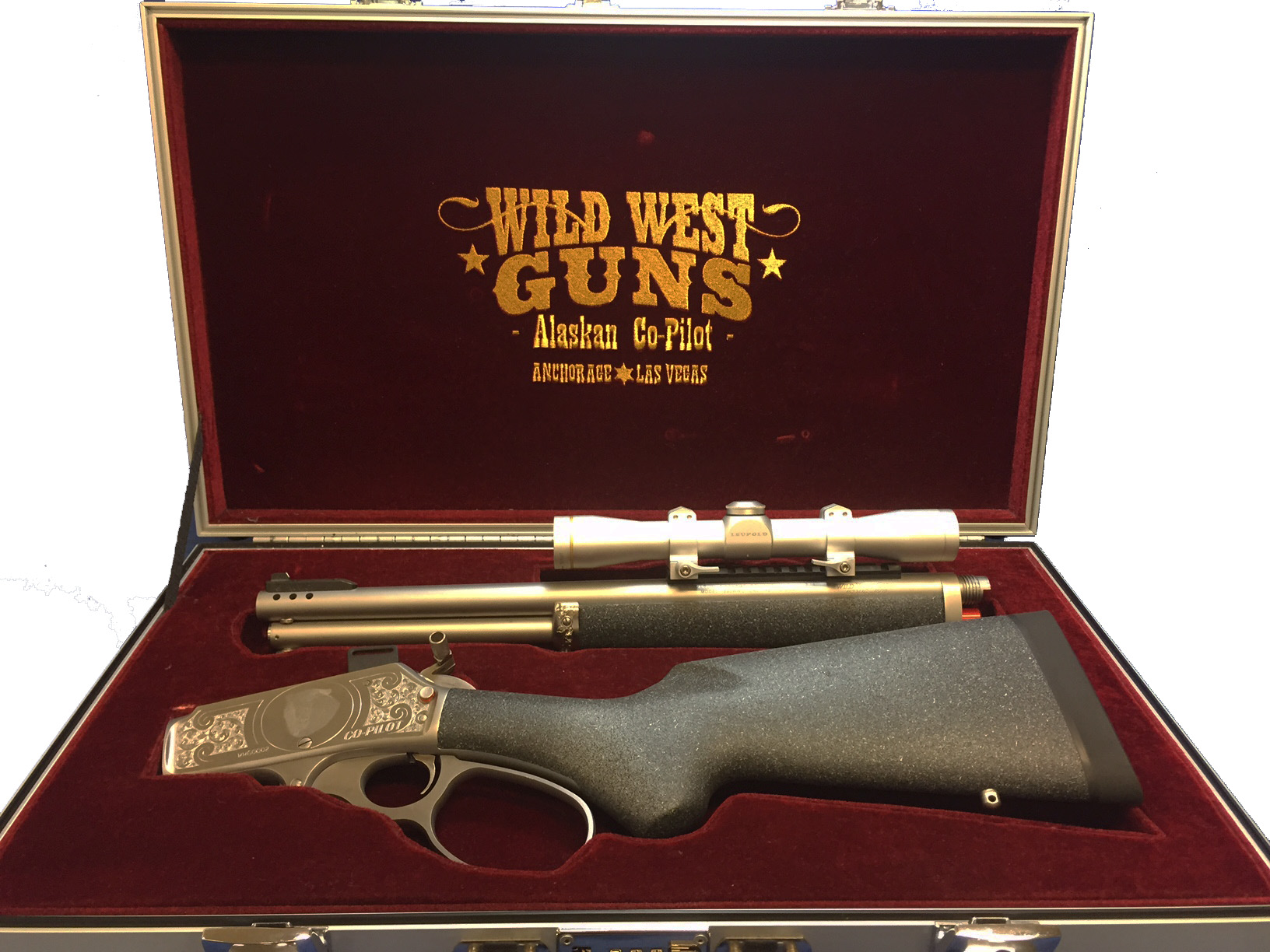 Enjoy this piece of custom gunsmithing along with some Wild West Guns history.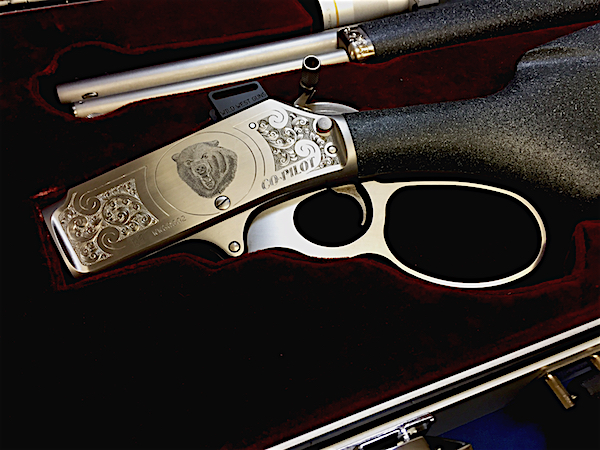 We are delighted to be accepting applications for ownership of these magnificent rifles.
Apply Now