Custom 49'R CoPilot Rifle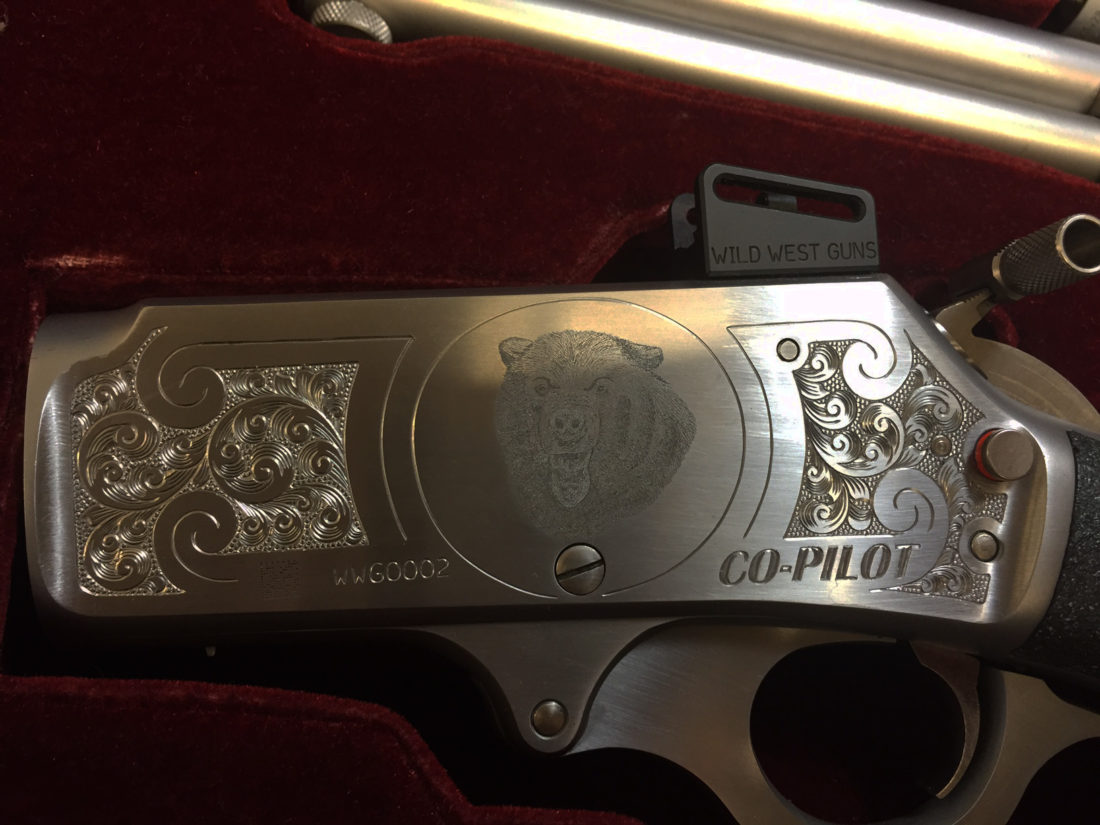 With all of the power, reliability, and beauty that you expect from Wild West Gun's CoPilot Rifle comes the "49'R" Limited Edition rifles.
The model 1895WWG, is created specifically for Wild West Guns and now features WWG custom serialization. These limited rifles come with Tier 1, Tier 2 or Tier 3 custom packages. Engraving is copied from a design on Annie Oakley's rifles she used in the Buffalo Bill's Wild West shows. Each rifle comes with a french fitted case, Leupold Scout scope, and quick release rings (as pictured).

Tier 1 comes fully hand engraved with custom Annie Oakley design (as seen in the photographs) and can incorporate the Owner's initails. Package price $5979.00 + tax/shipping.

Tier 2 has the addition of the Bear or Moose Head and Bear or Moose tracks engraving and can incorporate Owners' initials. Package price $7979.00 = tax/shipping .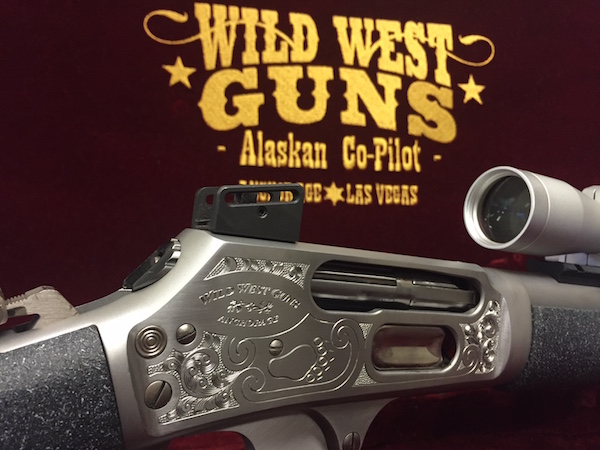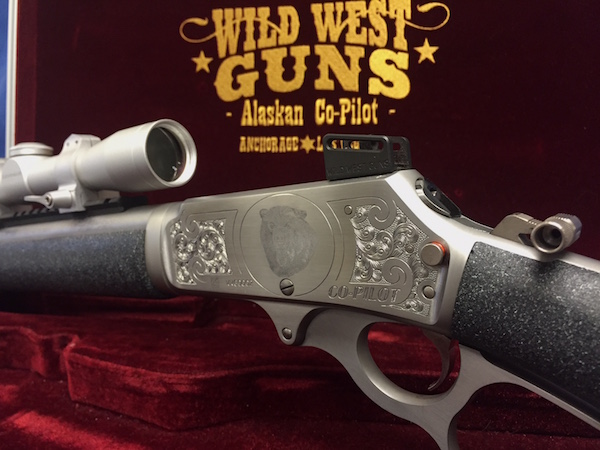 Tier 3 is for those that want nothing but the best; comes with all the engraving above and the addition of both Bear and Moose heads and both Bear and Moose tracks down the barrel. More elaborate engraving and exhibition grade walnut stocks. Package price $12000.00 + tax/shipping.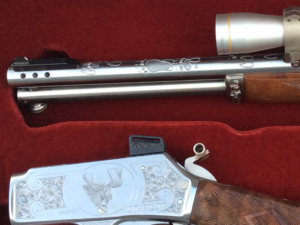 Each rifle is a highly polished showpiece with a synthetic hand fitted stock all nestled in a red velvet lined display case.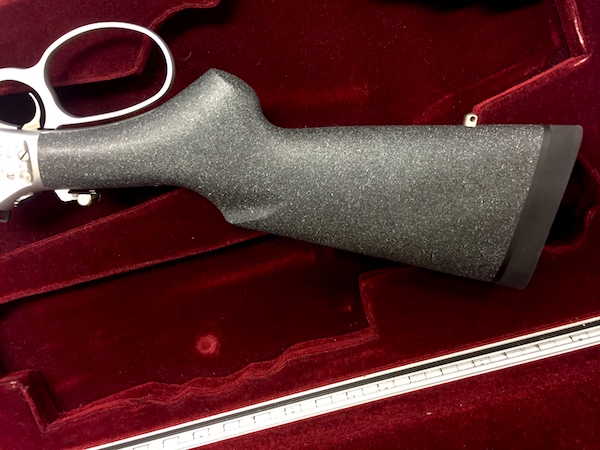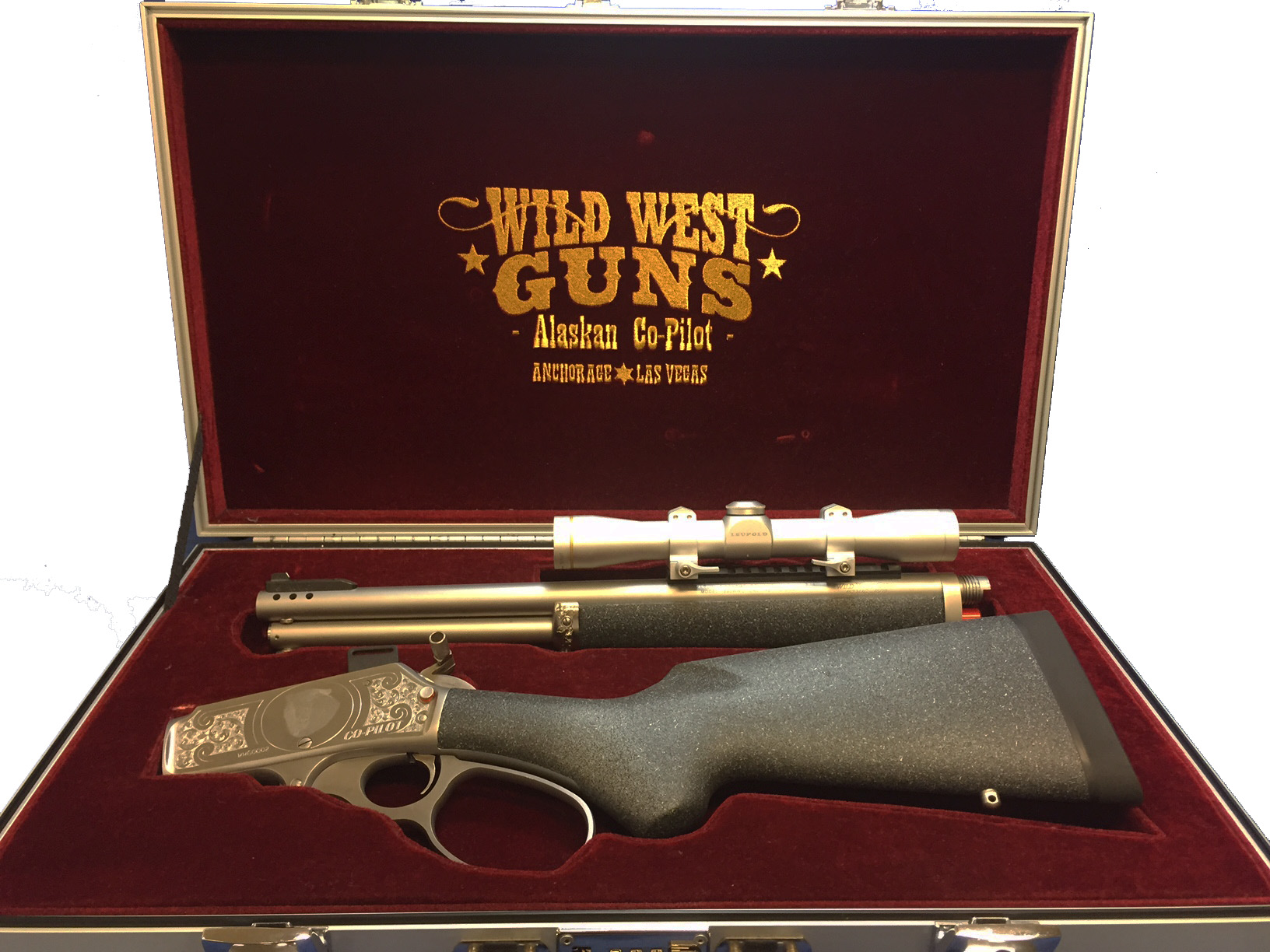 Enjoy this piece of custom gunsmithing along with some Wild West Guns history.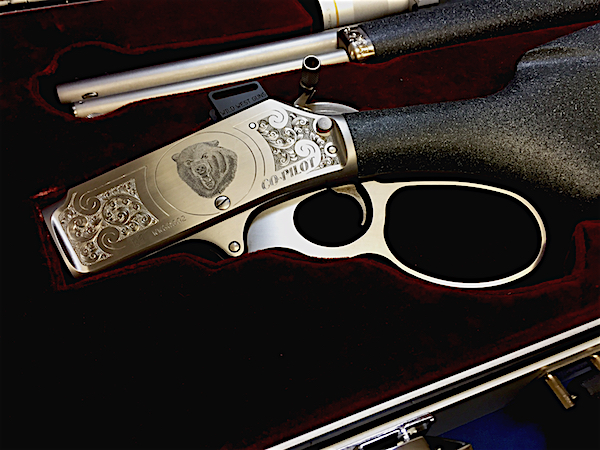 We are delighted to be accepting applications for ownership of these magnificent rifles.
Apply Now