AR-15 Rifle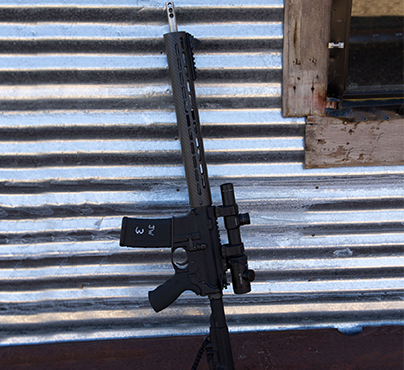 AR-15 Rifle
Even though not much has changed in its basic design, the AR-15 rifle has proudly served as one of America's favorite rifles for almost 50 years . However, a few updates and modifications can prove to be very beneficial in specific environments. From hunting and self defense, to competitive shooting, a wide and often times confusing array of modern upgrades are available to improve its success.
Wild West Guns has taken the guess work out of customizing your AR-15. With over 30 years of hunting and competitive shooting experience with the AR-15, we have developed a customization package that optimizes the total performance of any AR-15. Our upgrades are specifically designed to produce what we truly believe to be the best, top of the line, one-rifle-for-all-situations package! The WWG AR-15 performance upgrade package delivers a rifle weighing around 5.5 pounds with sub MOA accuracy and dependability second to none. Born within the subzero temperatures of the hunting fields in Alaska, and optimized for perfection in the competitive arenas in the arid desert heat of Southern Nevada, the WWG performance AR-15 is ready to handle any game you're willing to play!
This upgrade is done on your existing AR-15 rifle. Due to the many options available to our customers, this package is priced on a per customer basis.
For pricing and more information, send us an email or call 702-798-4570.
Request Info and Price